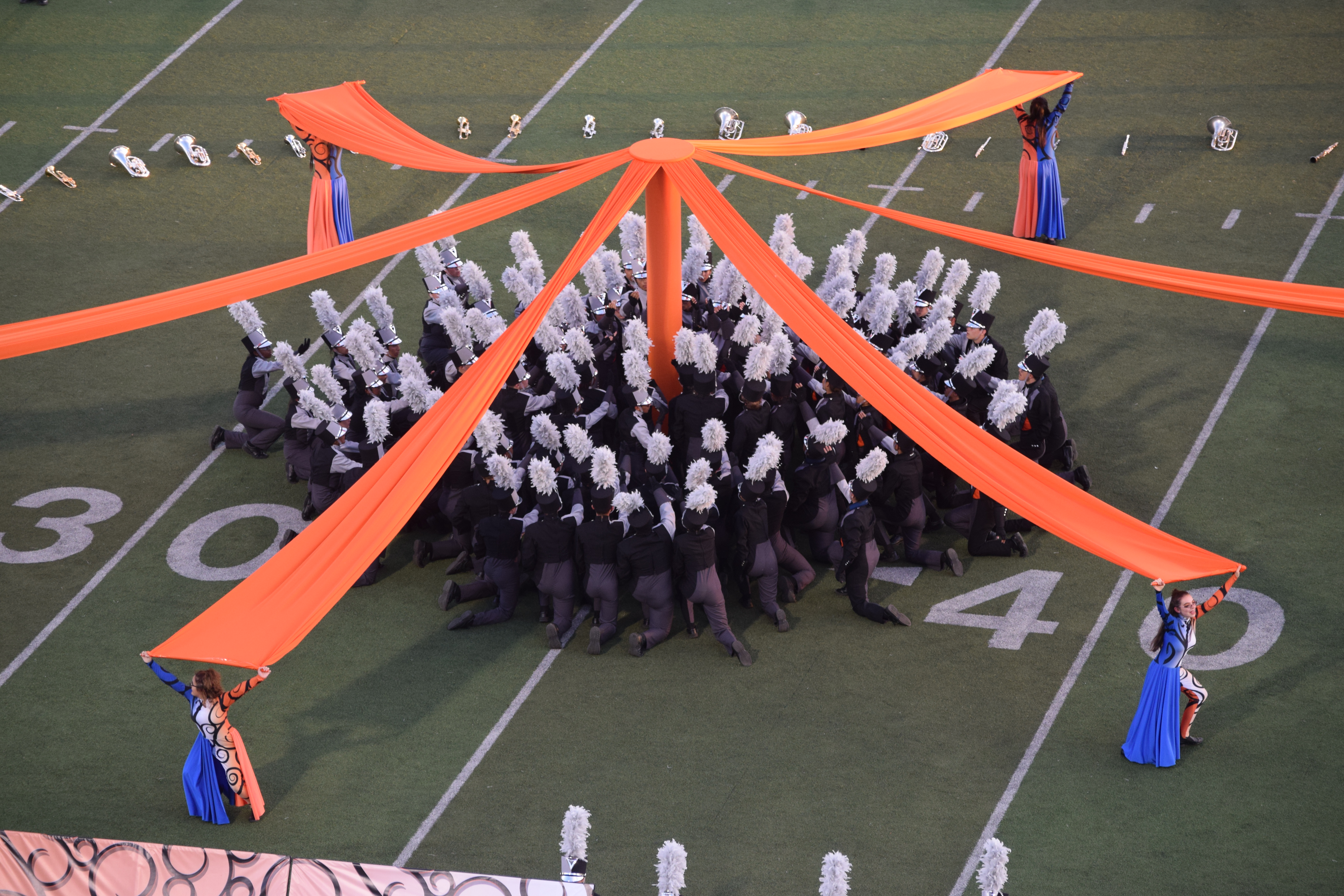 The Pride of Haltom Marching Band
During the Fall semester, all members of the Haltom High School Band program participate in both marching band and concert band. With over 250 members, the Pride of Haltom is the largest student organization at Haltom High School. The marching band performs at all football games and competes throughout the state of Texas . In 2010, the band traveled to Pasadena, California to perform in the Rose Bowl Parade!
Marching Band rehearsals are held daily, Monday through Friday, during the Fall semester. Rehearsals are held after school and last approximately 90 minutes. On Friday game days, the marching band will have a short rehearsal after school, eat dinner, change into their uniforms and travel to the home or away stadium. Competitions take place on select Saturdays during the fall with daily schedules determined by their performance times.